Your Scooter In Your Pocket
Anti-theft alerts, real-time scooter location tracking, battery range status, past routes, riding data and more – all you need to know about your vehicle can be found on the NIU smart app.
Get Started 
If you own a NIU Moped, a Motor Scooter, a Kick Scooter, or the UQi E-Bike, please follow these steps to bind your device with the NIU APP. 
1. Download the NIU app from the App Store or Google Play.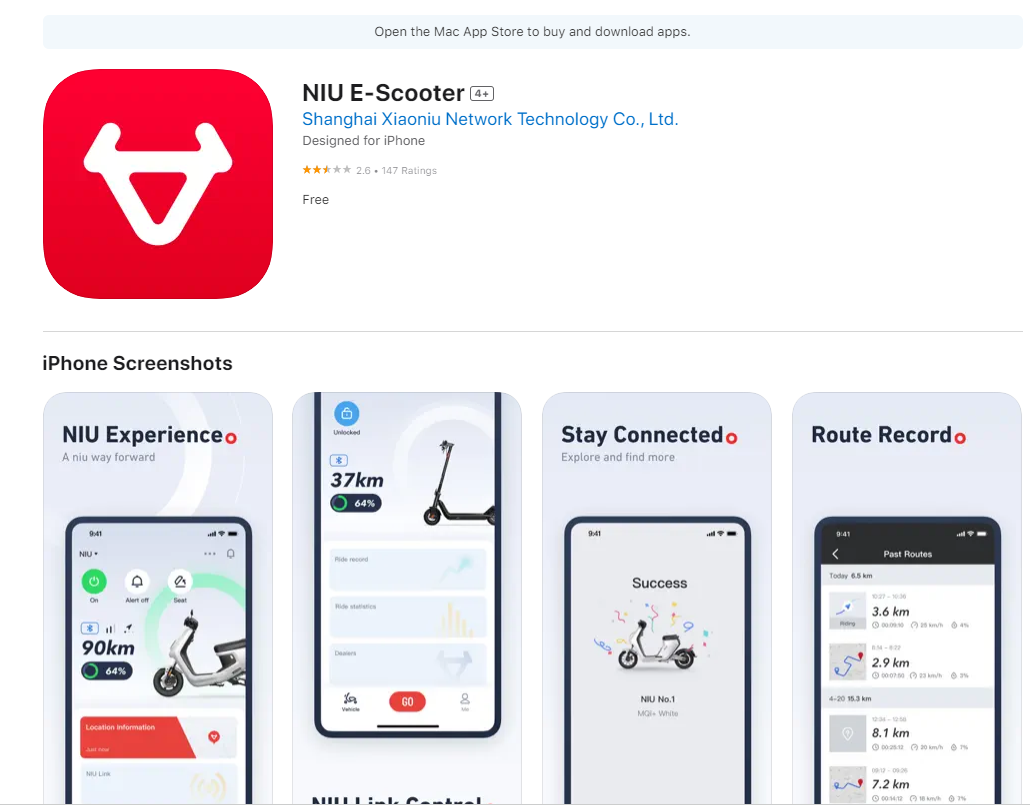 2. Once the app has been installed, enable Bluetooth use and location information with the app.
3. Create an account using an email or phone number
4. Create a password. Please include uppercase, lowercase, and numbers in your password. Do not use special characters (@!&$ etc.)
5. Bind Your Device
    a. Via QR Code: For Mopeds, Motor Scooters ,and the UQi E-Bike (this is the last step for these models)
    b. Via Bluetooth: For Kick Scooters 
6. For Kick Scooters, please follow all instructions. Do not skip steps or video, your kick scooter will be locked in E-Save Mode. 
7. Ride the kick scooter for 200ft before a beep; then, full power mode is unlocked by short pressing the power button.